Investing in a vacation home can help you generate an additional source of income and create new wealth by increasing the value of your property. Over the past decade, the vacation property market has experienced significant growth in the wake of the housing crisis, and the time is right to turn a profit on your home, townhouse, or condominium.
Vacation real estate is especially lucrative in fast-growing areas like Austin. Not only do properties in Austin enjoy year-round demand from renters, but the growing local population means these properties appreciate well above the national average. Other parts of Texas have seen a recent boom as well – especially Gulf Coast destinations such as Freeport and Galveston Island.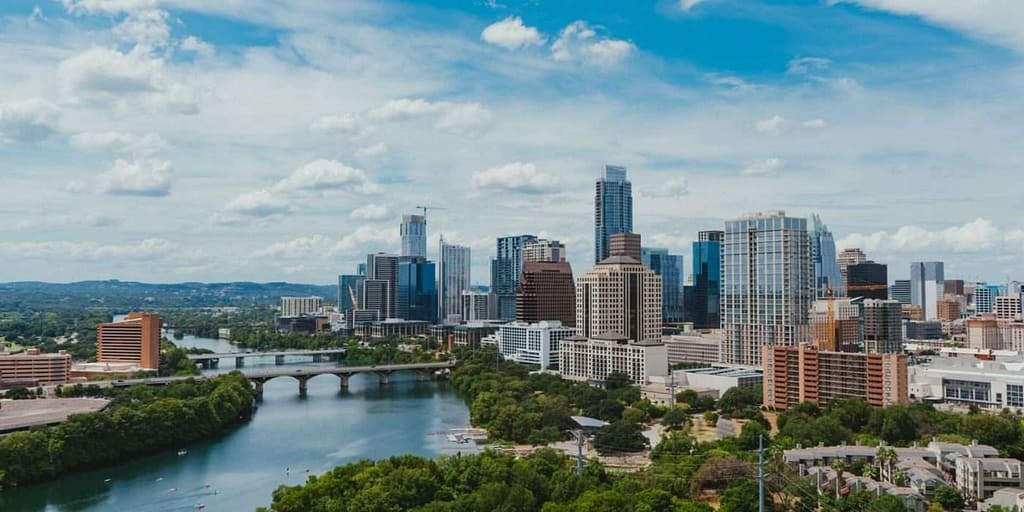 When you decide to rent your property for short term rentals, the first thing you need to do is hire an experienced property management company to look after your investment and secure quality rentals on a regular basis. A local property manager can help you with a variety of tasks, like marketing, interacting with guests, and keeping your property clean – all of which will make your life easier.
Benefits of Hiring a Property Manager
While some vacation owners try to manage the property entirely themselves, the benefits of hiring a property manager often far outweigh the costs. In this blog post, we will talk about the many benefits of hiring a vacation property manager. When you understand why so many property owners choose to hire a property manager, you can decide if it is in your best interest to go the same route.
Get More Eyes on Your Property
The first benefit of using a vacation property management company is that more people will know your property exists. A property manager can significantly increase your property's digital presence by using social media platforms, Airbnb, local listings, and other outlets. There's no denying that a strong internet footprint can be very beneficial, especially when you consider that over 80 percent of bookings are made online.
Maximize Your Profitability
In Austin, the most profitable vacation properties are those that use variable pricing models. Rather than charging the same rate every night throughout the year, savvy property owners charge a premium during busy times. They routinely offer discounts when business is slower. Weekends, major city festivals and events, and the holiday season can increase demand for rentals. Particularly at larger private homes and centrally located condos that are luxury rated.
By working with an experienced property manager that is familiar with the natural ups and downs of the local market, you can maximize your requirements while ensuring that the property keeps letting out.
24/7 Assistance
Life happens, and vacation properties are not immune. If something goes wrong, like damaging weather (flooding, hurricanes), electrical damage, a gas leak, or anything else, it is the property owner's responsibility to act quickly – especially if a tenant is in-house. Instead of being always on call, smart property owners hire a property management to always be on call. Not only does this give an owner more freedom, but it also protects them from possible liability claims.
Look Like a Pro
In addition to having an online presence, you should also ensure that your rental property consistently generates positive reviews. About 59 percent of people read reviews online or visit an accommodation website before booking their trip. A good property manager will help you maintain a high average rating. If your rating is high enough, your property will rank higher in searches – displaying to potential renters before the competition.
Help Keeping House
Anyone looking to keep their guests happy needs to ensure that their rental is thoroughly cleaned between each stay. Maintenance of rental properties — including changing light bulbs, fixing leaks, and everything in between — is very important. Rather than cleaning and maintaining the property yourself, it's much easier to hire a company to do it for you. In the property rental industry, everything is handled by the property manager, so you don't have to lift a finger.
Handle Guest Relations
If you want to attract repeat customers, you must make every effort to communicate clearly with all your guests. It can be frustrating to renters if an owner takes more than a few minutes to respond to a message. (Especially if it's, "We're locked out," "How do you turn off the heat," or "Are there any good restaurants nearby?") Unhappy guests will cause bad reviews. With an experienced property manager by your side, you don't have to worry about making sure your guests are always happy. Your property manager should handle all communications and know how to handle complaints effectively.
Grow Your Business
Once someone becomes a successful vacation homeowner, they may want to start investing in additional properties. However, if you plan to handle all guest service, cleaning and marketing entirely yourself, there will naturally be a limit to the number of properties you can reasonably own. After all, there are only so many hours in a day. Hiring a resort property manager allows you to further expand your property and increase your income potential.
Improve Your Bottom Line
The most common reason vacation homeowners decide not to hire a rental company is that they want to avoid any additional costs. However, if you do the math, you'll find that hiring a business actually increases your monthly income. The combination of better marketing, an improved guest experience and overall management excellence will help you maximize your rental's potential.
Summary
Owning a vacation property takes some hard work, but it can be incredibly profitable if appropriately managed. Hiring a property management company can help you avoid the stresses of owning real estate and increase your income potential. While you should take the time to make sure you choose a partner that aligns with your goals as an owner, it's clear that hiring a property manager can add significant value and improve your bottom line.
Join the Lone Star Team
We are currently in the process of expanding our vacation rental property offerings in Austin and the Gulf Coast area. We help Texas homeowners earn income from their properties by renting them to vacationers and tourists. If you own a home, townhouse, duplex, beach house, loft, or condo, we'd love to hear from you! We are interested in almost any type of property from studio apartments up to large houses.
From marketing your property, staging it, booking stays, collecting payment, and cleaning the property after each stay, we handle everything. Each time we book your property, you get paid without lifting a finger. The amount you receive for a rental depends on how long the property is booked, and the amount of rent that is charged. We are typically able to achieve a very high occupancy rate for all our properties throughout the summer as well as good occupancy in the spring and fall. Winter occupancy rates can be lower, but are still profitable.
If you have questions, start by filling out this form and providing us with a few details. From there, we will review your info and get back to you with all your answers. If you'd like to chat, call us at (512) 987-8907.